CELEBRATION: THE TOWN THAT DISNEY BUILT
It had been one  of Walt Disney's last dreams to built an EPCOT (an Experimental Prototype City of Tomorrow), but the rising cost of construction and the rapid change of technology made the idea less possible. 
While Walt Disney death by cancer terminated the original concept, parts of the idea were re-hatched in Disney's EPCOT park which would present future technology in an amusement center which would also honor Walt Disney's belief in a world community experience.
With some much real estate, some across bust Interstate 4, the Disney people decided to look backward, not forward.  In 1994 they decided to build a planned community which would resemble an American small town in the 1930's, complete with sectional parks and shaded alleyways and community pools. 
The town was called CELEBRATION and it would capture some of the qualities that Walt Disney tried to portray in his films.  When it came to downtown, however, the Disney innovators decided to hire "world famous architects" to design the public buildings.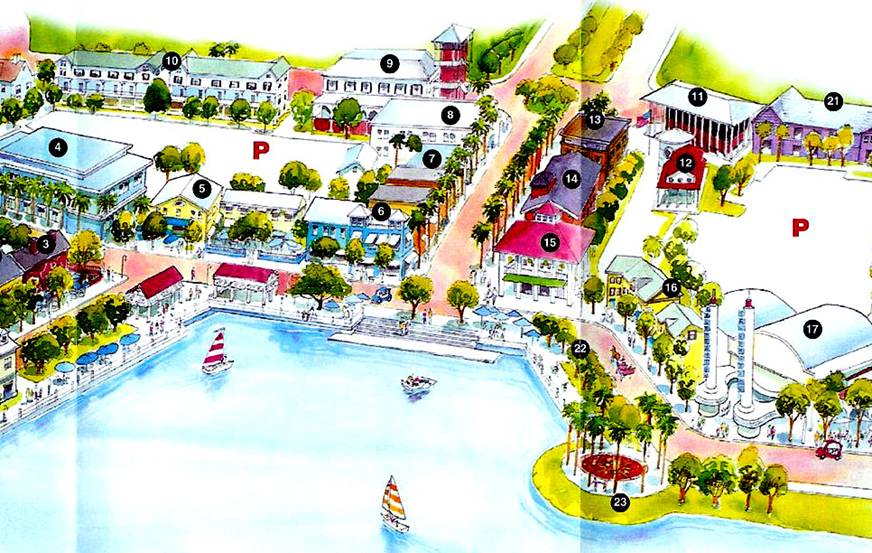 In 2004 Disney had completed much of the original plans with some 2,500 homes and condominiums.  They sold the 16-acre town center and kept only its commercial real estate along the Interstate and US192 corridor.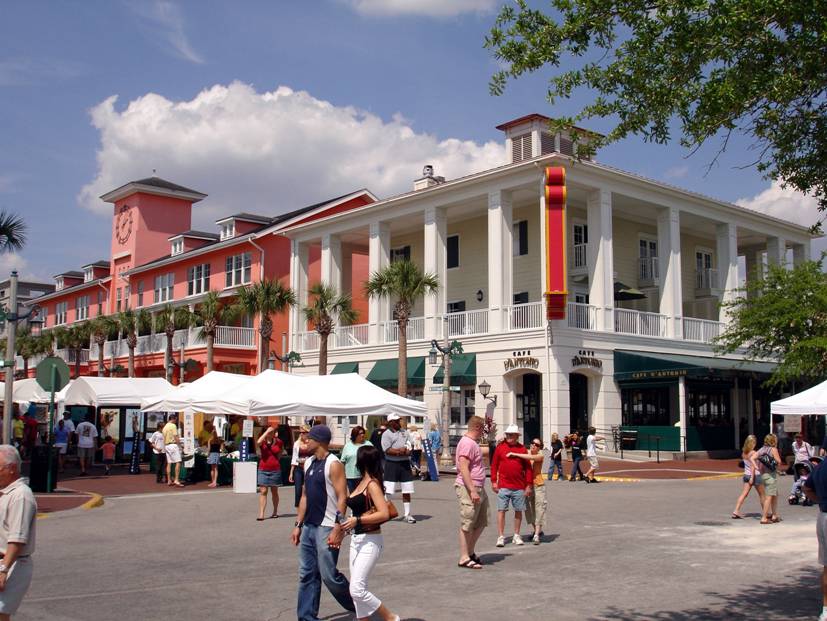 The master plan for Celebration and its urban core was designed by ROBERT A. H. STERN and JAQYUELIN ROBERTSON.  Town Center shops with condos above them encircle a downtown lake with a luxury hotel on one end and a recreation complex on the other and a forested wilderness trail opposite the town pier.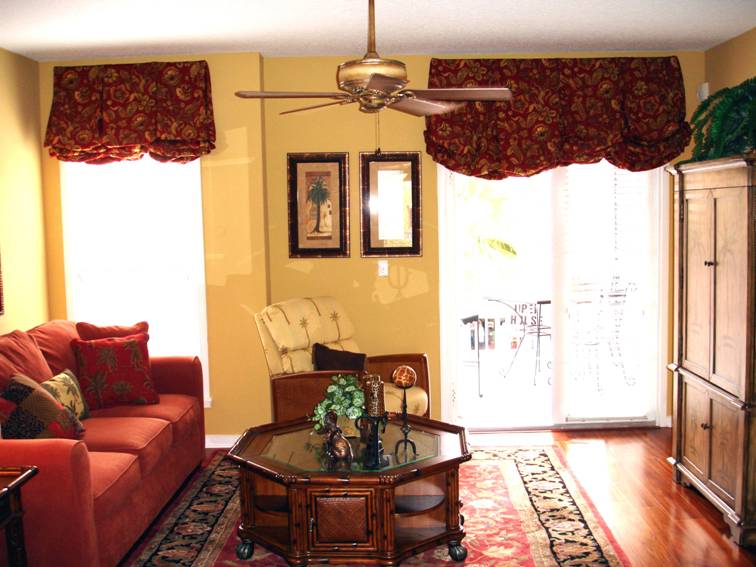 A condo above the Market Street Café with balcony onto the action street.
Stern, Dean of Yale School of Architecture, also designed the Boardwalk Resort with its Beach Club and Yacht Club Resorts.  He was a Postmodernist architect making traditionalist early 1900's urban centers.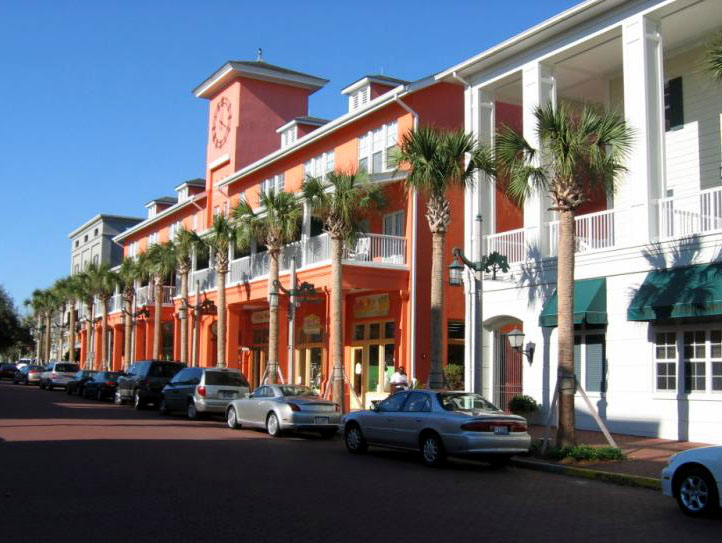 Celebration's tiny silo-like round POST OFFICE was designed by MICHAEL GRAVES, a New Jersey Post-modernist architect who built the wild Swan and Dolphin Resorts at Walt Disney World.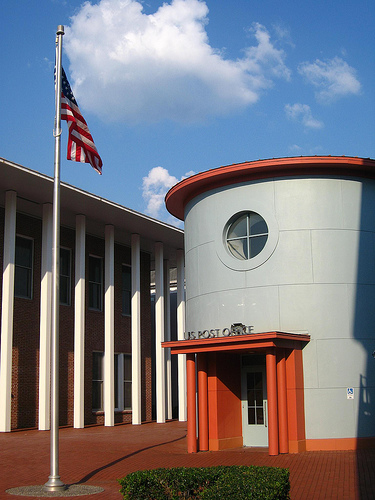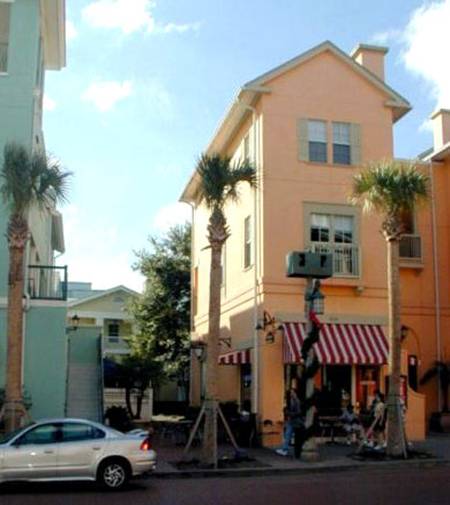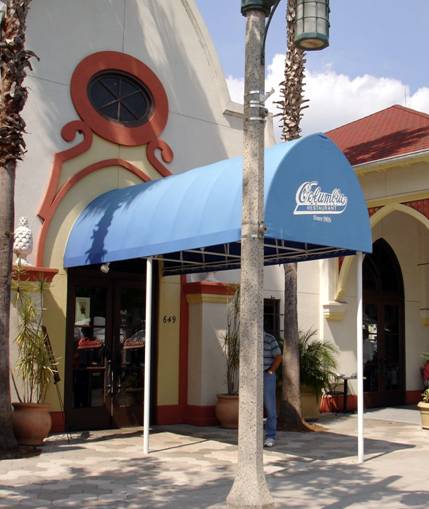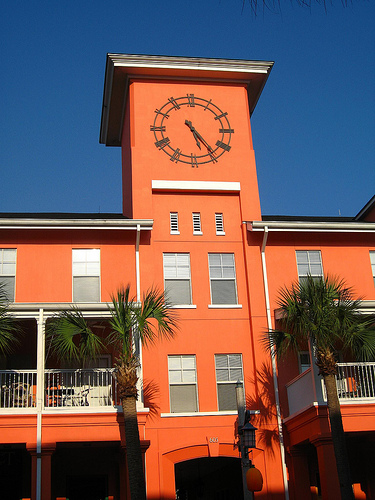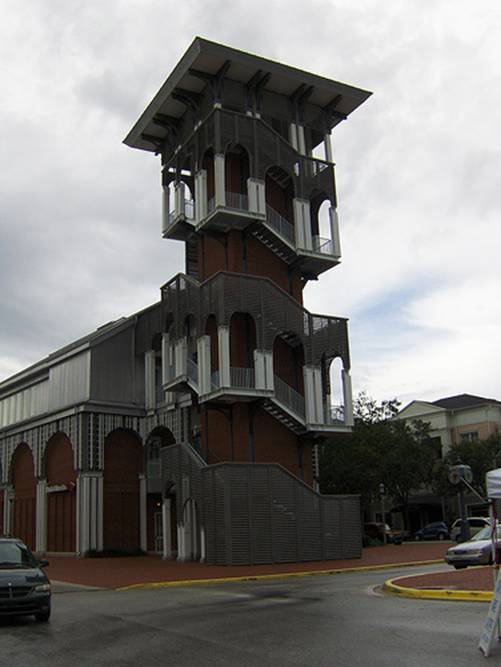 The is actual a major bank.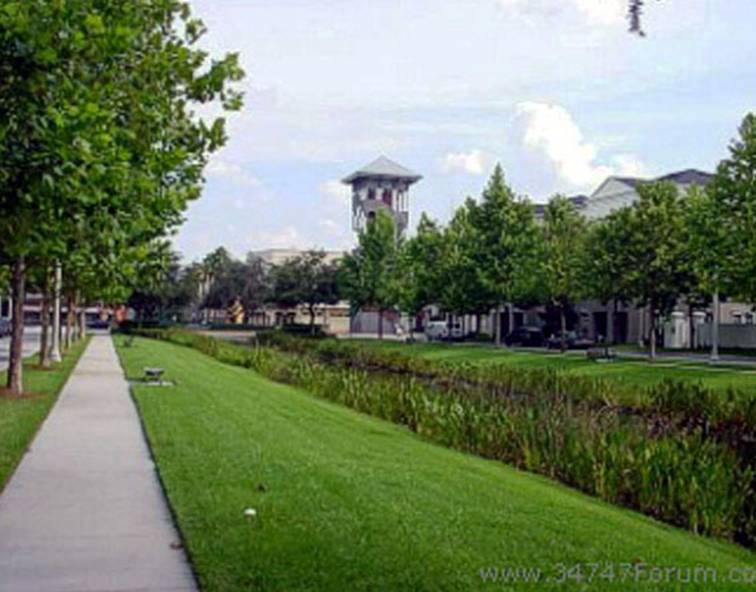 Notice the distant bank; Water Street is entranceway to downtown.
Celebration's TOWN HALL is a wild pyramid-roofed building which seems to be growing an over-abundance of pillars.  Some call it Toon-town Hall, a good place for local politicians.  PHILIP JOHNSON, noted for his Seagren Building (NYC) and Crystal Palace (LA) is the architect.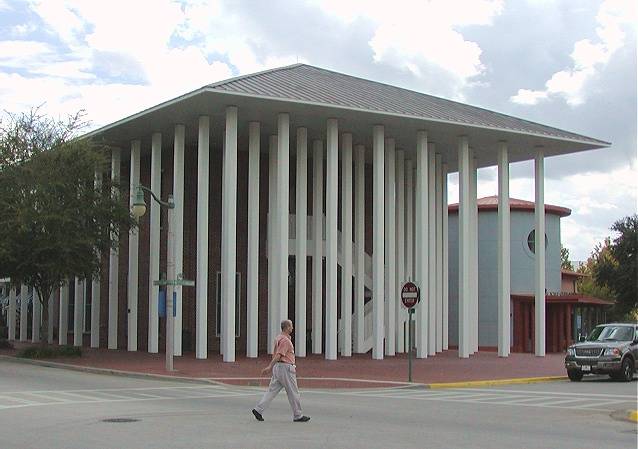 THE BANK designed by ROBERT VENTURI and DENISE SCOTT BROWN looks like a giant White Castle hamburger place or retro car dealership.  It is both postmodern and traditional in style.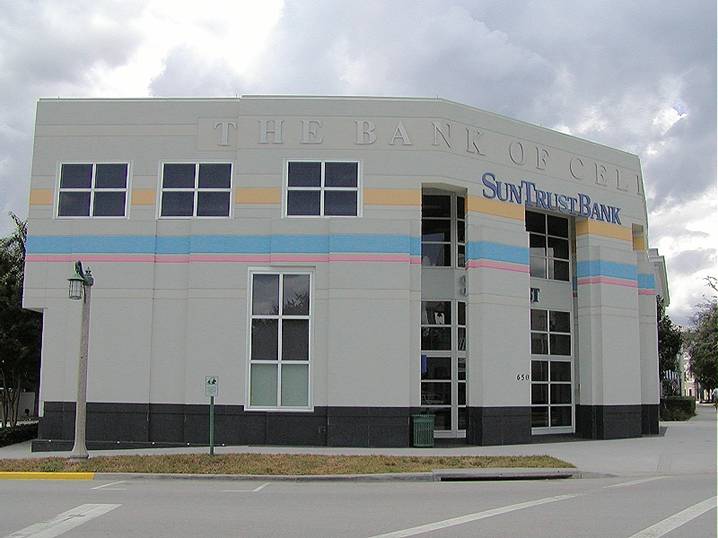 THE GOOGIE MOVIE  CINEMA has two appropriate retro towers for it was designed by CESAR PELLI who the year before built the twin tallest skyscrapers in the world, the Petronas Towers in Kuala Lumpur, Malaysia.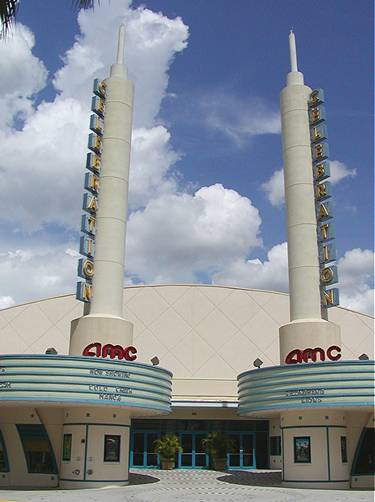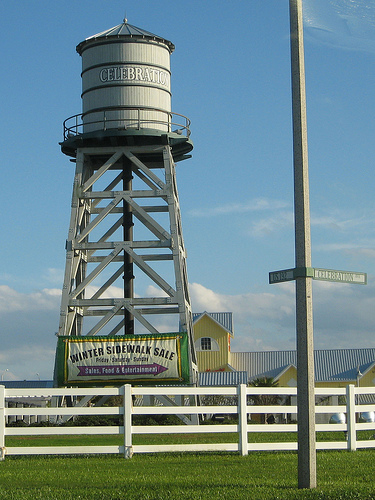 The CELEBRATION HOTEL designed by GRAHAM GUND is perhaps the most traditional building of size in the lakeside, but it combines mansion and Victorian resort in its features.