WEIRD AND WONDERFUL BUILDINGS OF FLORIDA
As one of the four most populated states in the United States, Florida has a lot of buildings. Here are some of my favorite buildings in my WEIRD AND WONDERFUL CATEGORY. Some are just weird and some I just find strange.
OCHOPEE POST OFFICE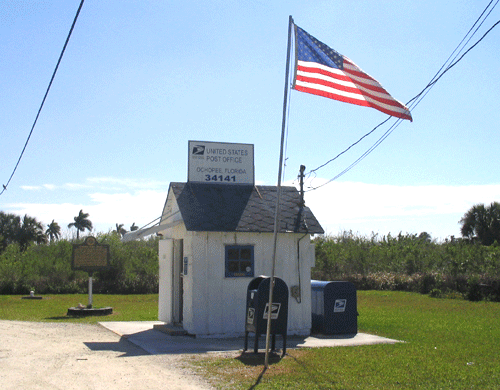 As one flies down US 41 from Naples to Miami and stares out at the great swamp known as the Everglades, it is easy to miss the Ochopee Post Office. You shouldn't for it is the smallest post office in the United States. This is a REAL post office.
CARRABELLE POLICE STATION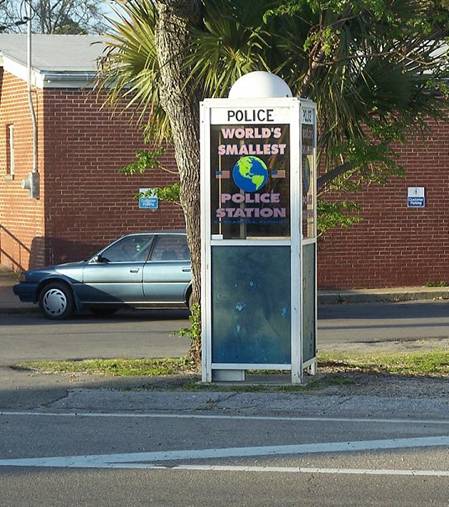 When driving through the Panhandle hamlet of Carrabelle, one does not appreciate how cost effective and efficient local officials are unless you notice the Carrabelle Police Station. It is a telephone booth. Don't worry – someone will answer your distress call. I expect there's some electronics involved in all of this. The station was recently painted at a cost of three dollars.
VAB ON CAPE CANAVERAL
If you think Florida only has very small stuff – take in NASA's VERTICAL ASSEMBLY BUILDING at Cape Kennedy. Built to house and repair Apollo/Saturn rockets, the VAB is 525 feet high AND 518 feet wide.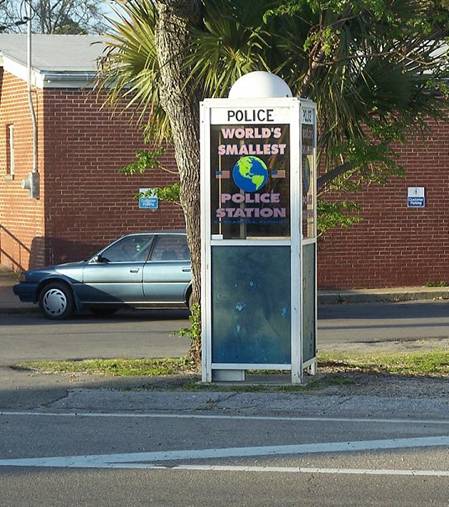 It is 200 feet taller than the Statue of Liberty and its insides house 129 million cubic feet, almost TWICE the insides of the Pentagon complex. The inside area of this monster is equal to 3.75 Empire State Buildings. This is a very big block of building and we taxpayers pay for the A/C.
THE GREAT WALL OF FLORIDA
Most visitors to Florida never visit the Great Wall of Florida. Some even drive past it without noticing one of the few manmade features astronauts can see in space. Lake Okechobee is the second largest freshwater lake in the continental USA (Lake Michigan) with 730 square miles of water averaging just nine feet. In 1928 a hurricane went over this giant saucer and drowned 2,500 people with thirty foot tidal waves.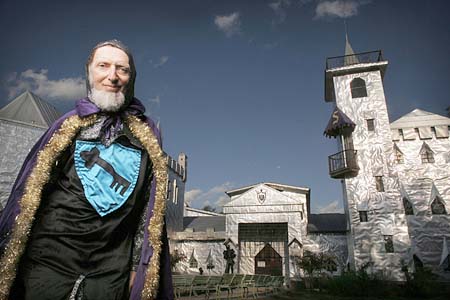 Climb Up and Look.
In Florida's biggest New Deal project 30,000 workers built a twenty foot dike around the huge lake. Boats sail from the Gulf to the Atlantic via canal locks like the Panama Canal. It has buildings on it and it is manmade. People take multi-day horseback trips on the Great Wall and catch their evening meal in the Lake, something you can't do in China.
SOLOMON'S CASTLE IN ONA
Every state has weird homes – it is rare that you are invited to come in and tour them, then have lunch and stay the night. Artist and sculptor Howard Solomon's castle is a tourist spot (pay cash no credit cards) with a Boat in the Moat restaurant and even a one room bed and breakfast – the Blue Moon Room in the East Tower.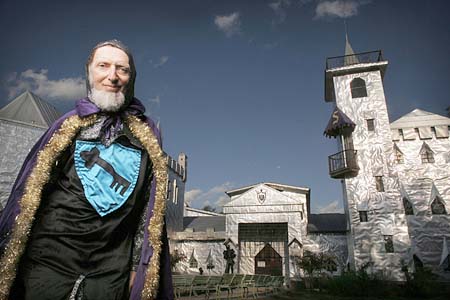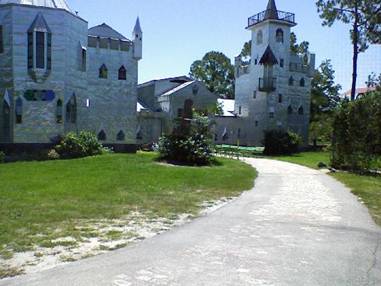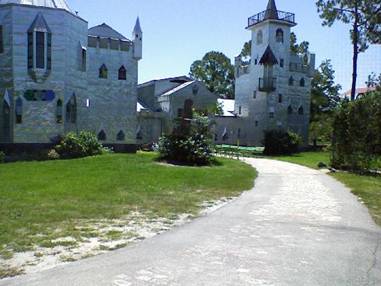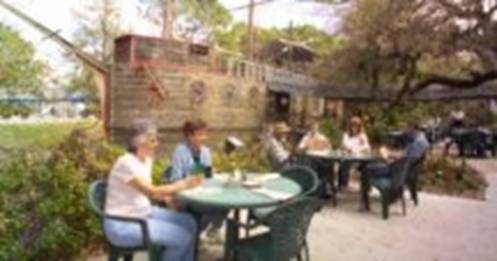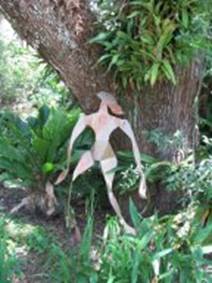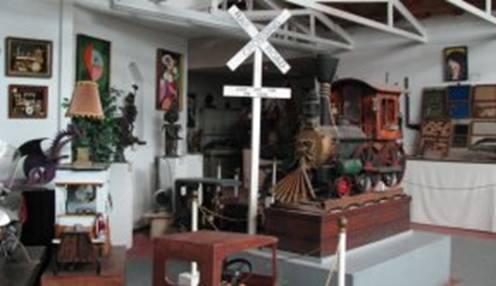 The place is empty in summer and closed on Mondays so visit the SOLOMON'S CASTLE web site at http://www.solomonscastle.com/ for directions and the latest information. I don't know if you will be a big fan of his art style – I find it a little weird.