DOG ISLAND – TURNING A NAME INTO AN ENTERPRISE
Dog Island is a small sparsely inhabited island 3.5 miles offshore from Carrabelle (the town with the tiny police station) in the Gulf of Mexico.  Most of the land is owned by the Nature Conservancy.
It is certain how the island got its name – either its shape resembled a crouching dog or it refers to sailors ("seadogs") who had cabins here  in the 1800's.
What makes DOG ISLAND weird is it is the subject of one of the silliest urban myths created by some guys who wanted a web site called "DOG ISLAND: FREE FOREVER" at http://www.thedogisland.com/.   The entire web site is dedicated to the idea that Dog Island is a paradise retreat where dogs can vacation or live – running on the beach, chasing the local wildlife, and being a dog.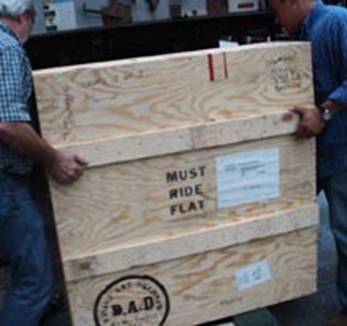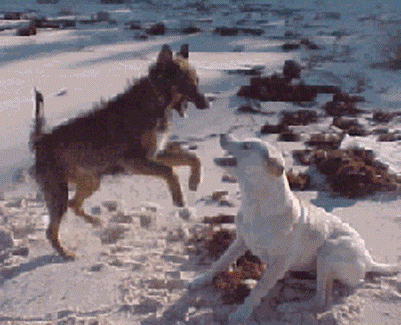 Dogs Sometimes Come By Crate …….. But They All Freely Play on the Beach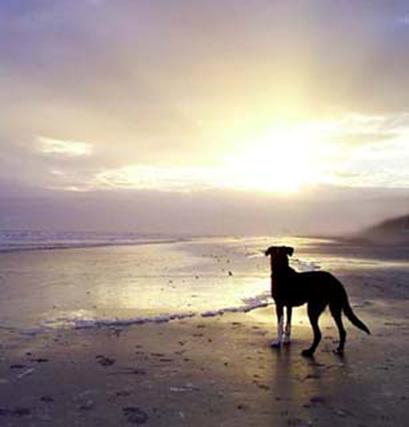 Alas, my dog, it is a myth . . .
But you have to love the fact that thousands of people actually thought there was a dog refuge island in Florida.  Visit the web site (it sells Dog Island Freedom items) and read stuff like this:
"Because of demand, and because we know how much some dogs need rejuvenation, we offer a one month luxurious vacation island.
Only 50 dogs and owners are on this dream island at a time. The dogs are safe, totally safe, to be all over the island at any time. Each dog is given a Dog Island Dog Tag, which allows us to know by use of GPS where he or she is at all times. Sometimes, it can be so funny what happens with the GPS monitoring.
There are small very deluxe cabins that are ecologically built so as to not disturb the dogs' love of nature, while at the same time we provide special anti-user-interface dog houses which comes with beds for the dogs and also special Dog Island doggie clothing.
We apologize to not offer this to poor people but it takes an enormous amount of money to afford this type of beauty. If you are interested in rates please email SuniCopey@TheDogIsland.com."
DREAM ON DOGS – DREAM ON.